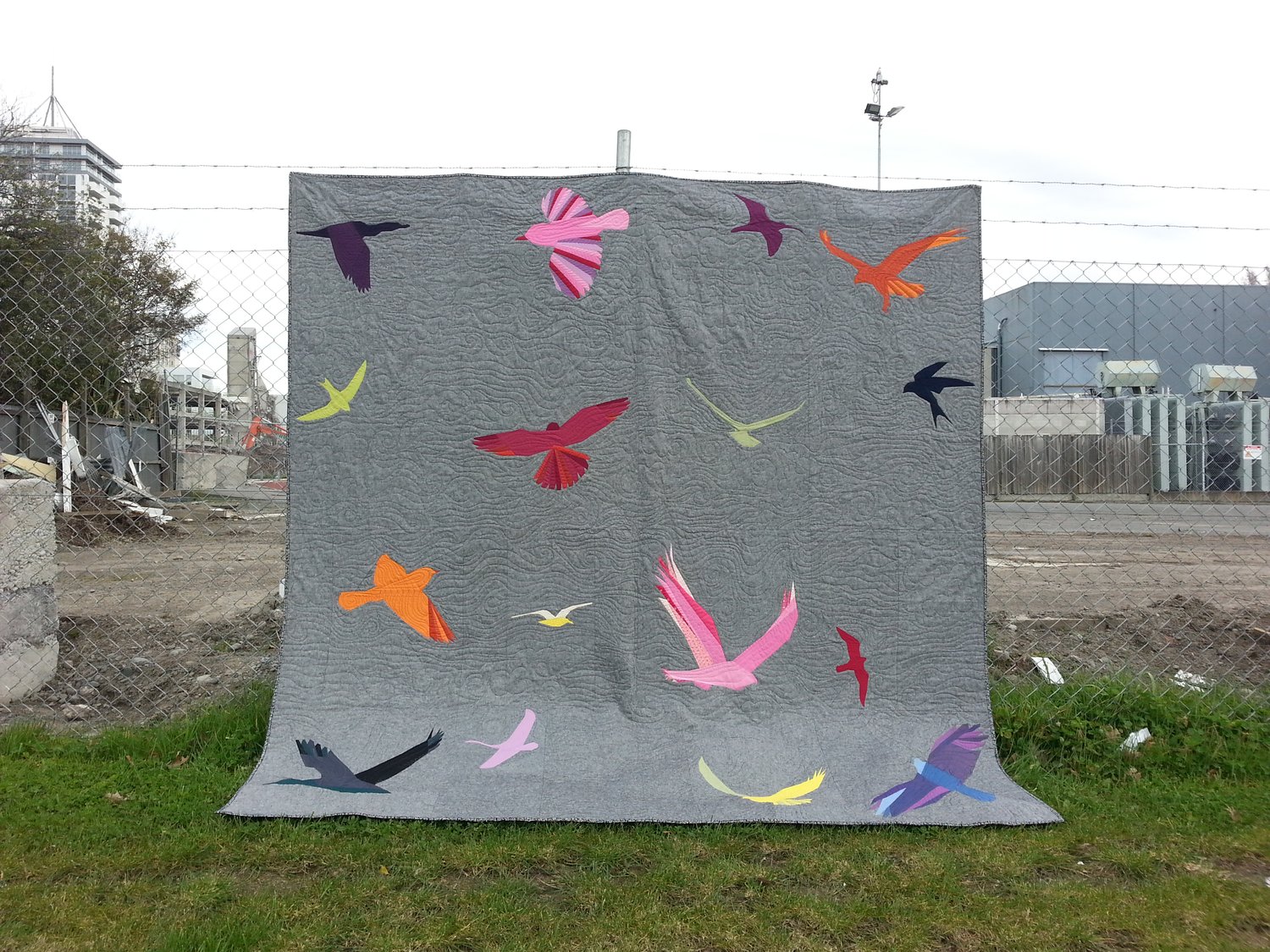 In Flight Quilt-Along Complete Pattern Bundle
This pattern bundle contains the standard 12 patterns of the In Flight Quilt-Along as well as a bonus 13th block. The patterns are all foundation paper pieced and they represent the silhouettes of flying birds.
7 patterns are provided as 12 inch blocks
4 patterns are provided as both 12 inch and 24 inch blocks
2 patterns are provided as 24 inch blocks.
Formulas are provided for those who prefer to resize the blocks.
The patterns all contain:
1. Written instructions telling you the order to sew the paper pieces together.
2. Pictorial overviews of the pattern to help you orientate the pieces
3. Separate pattern pieces which include a 1/4 inch seam allowance.
Also included are fabric requirements for various layouts.

Basic paper piecing instructions are not included, but I have included a few tips and a link to the paper piecing tutorials on my blog. There will be further paper piecing support supplied as the quilt along progresses.
Full details of the In Flight Quilt-Along can be found at:
http://www.thetartankiwi.com/p/in-flight-quilt-along.html