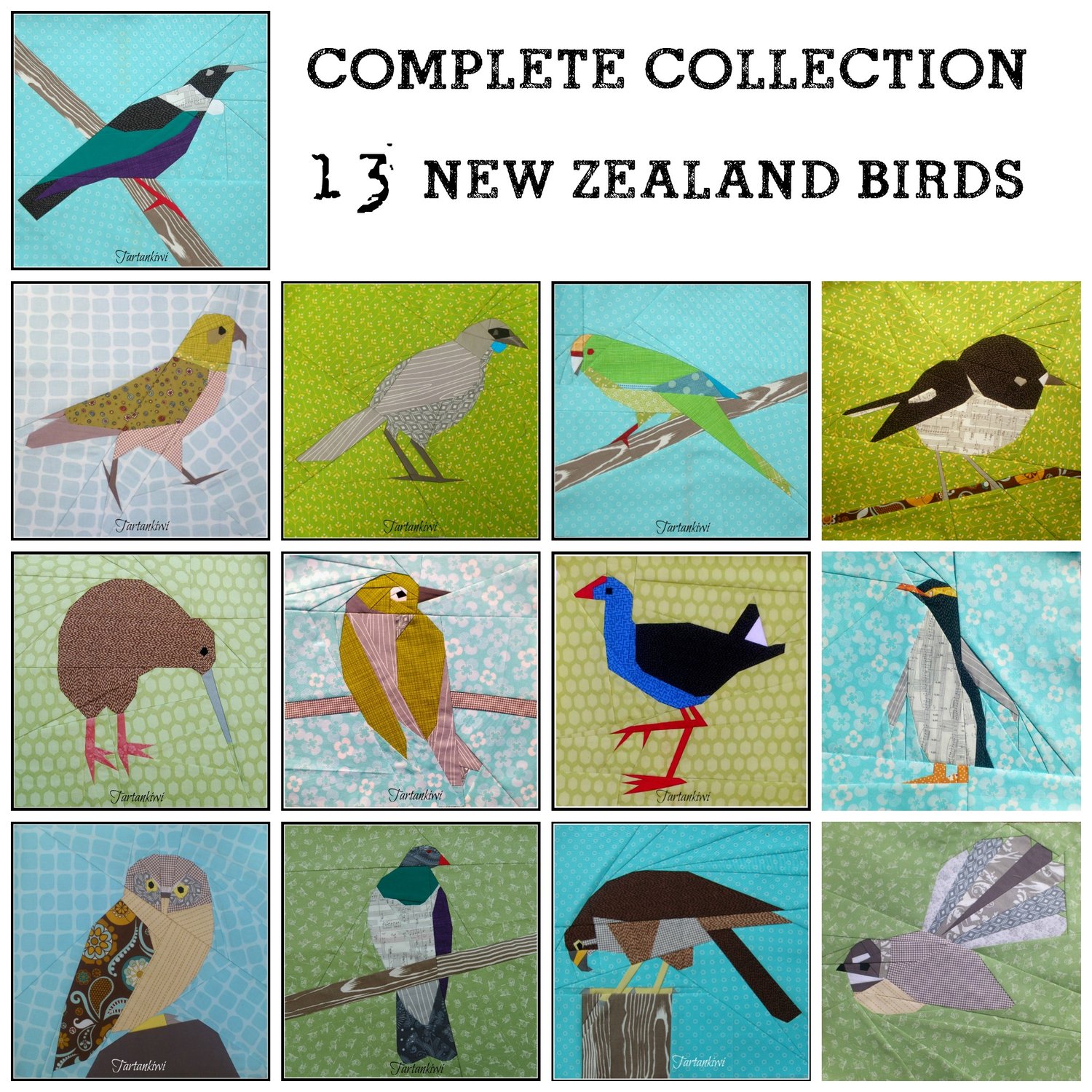 New Zealand Native Birds Foundation Paper Pieced Quilt Patterns
This listing is for the complete collection of my foundation paper pieced New Zealand Bird quilt patterns. These patterns can be combined to create a beautiful bird quilt. Each of the blocks measures 12 inch.

Included in the bundle are: the Kiwi, the Pukeko, the Kea, the Fantail, the tomtit, The Silver Eye, Karearea (The New Zealand Falcon), the Kereru (New Zealand Wood Pigeon), the Kokako, Morepork, the Kakariki, the Tui and the Yellow-Eyed Penguin

I hope you enjoy sewing these patterns. If you have any problems or questions, please feel free to contact me.