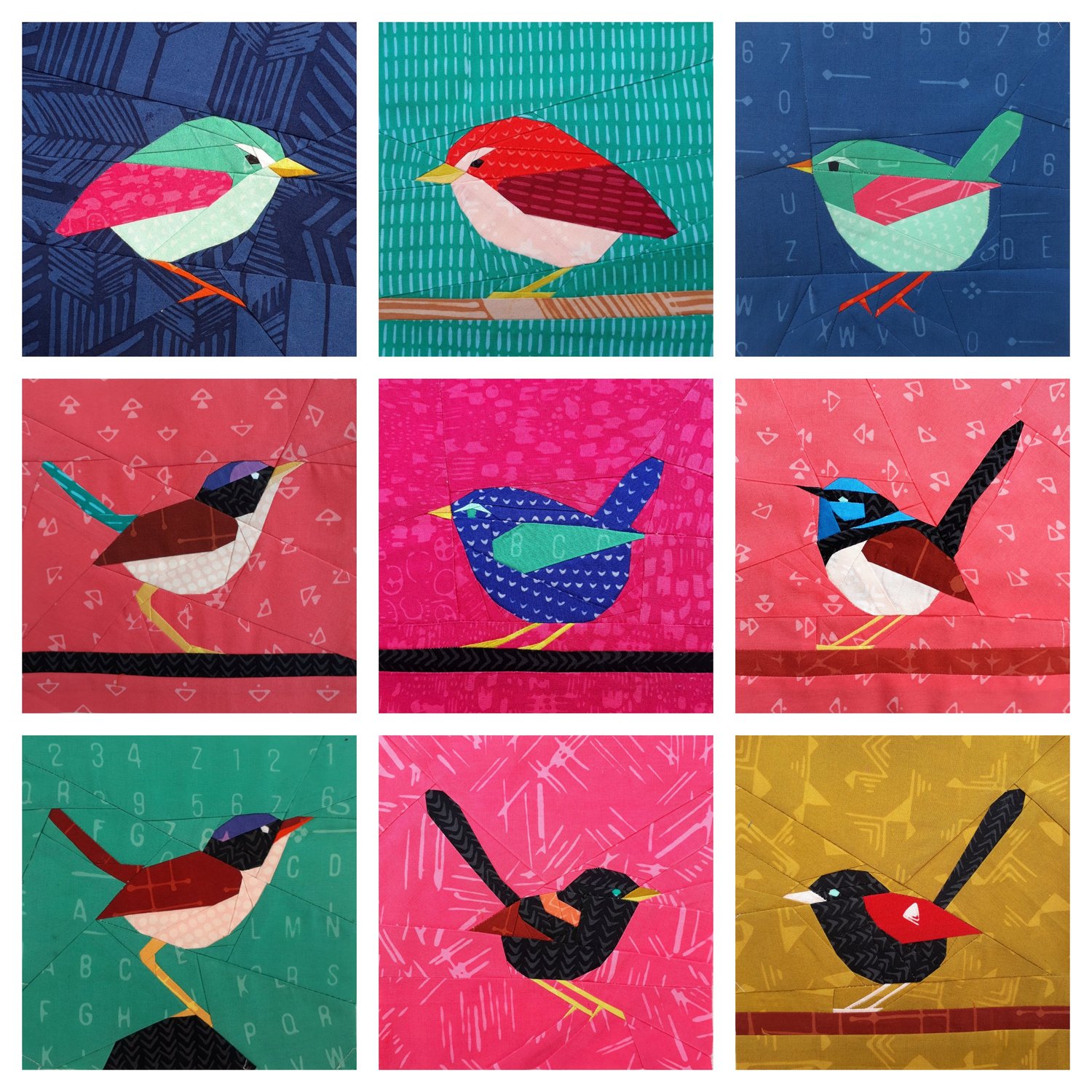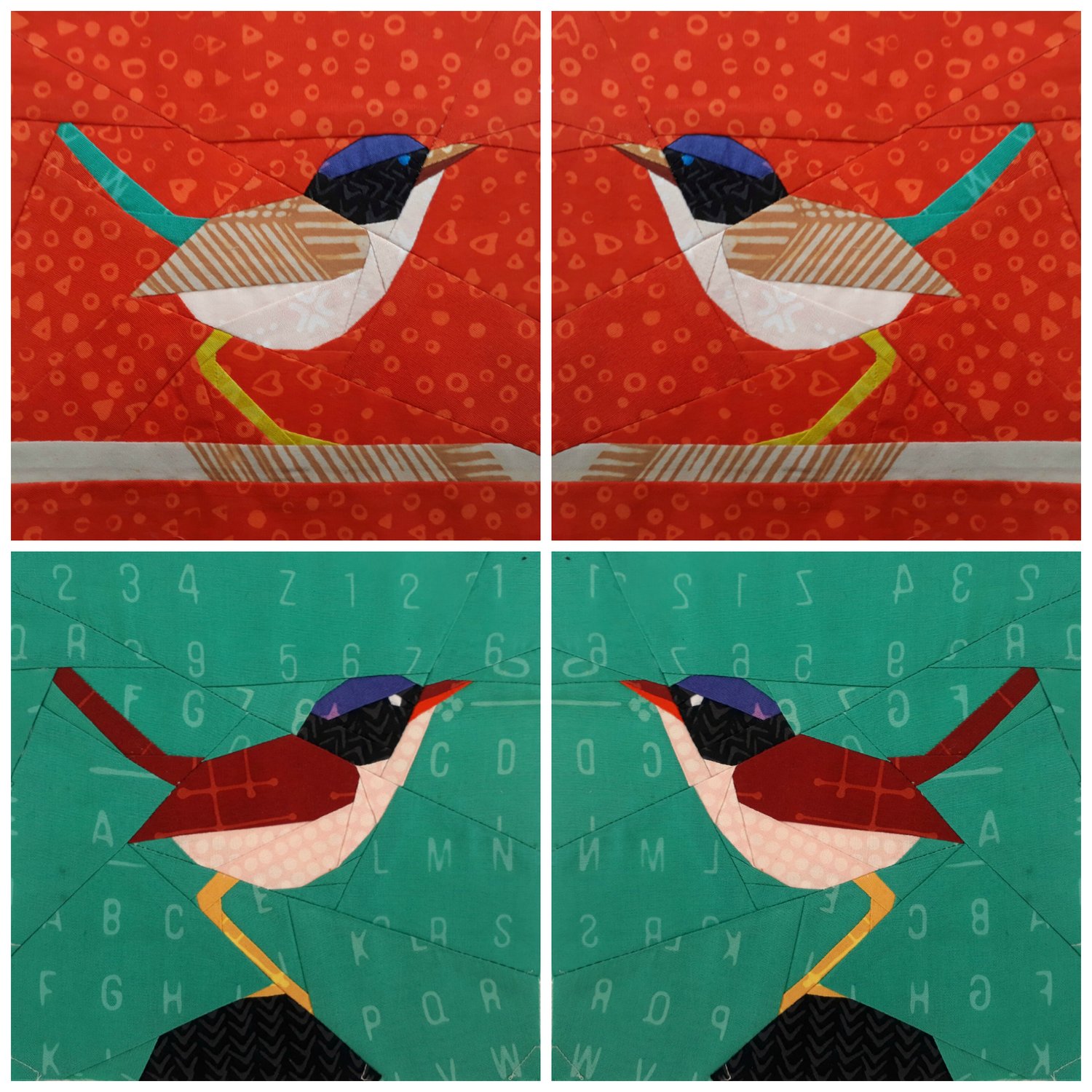 On The Wire Pattern Club
On the Wire Pattern Club consists of a bundle of five foundation paper pieced wren patterns. Each individual bird pattern is comprehensive one.
Pattern templates for all of the birds are provided as 6 inch and 12 inch. The templates depict the birds facing both towards the right and the left. Each bird has the option to sit on a wire, so you will be able to create a quilt with a line of birds sitting on a telegraph wire, but they are also depicted sitting on a rock.
Colouring sheets and diagrams are included for all of these pattern options, as well as written instructions as to how to sew the sections together Be sure to read and follow the printing instructions carefully.
A knowledge of paper piecing is assumed, but a few tips are included, as is a link to tutorials on my blog.
The birds included in the club are a New Zealand Rock Wren, A Blue Wren, A Red Backed Fairy Wren, and a House Wren and a Purple Crowned Fairy Wren. The only way to get your hands on the purple crowned fairy wren is to buy this bundle of patterns, it is not available individually.