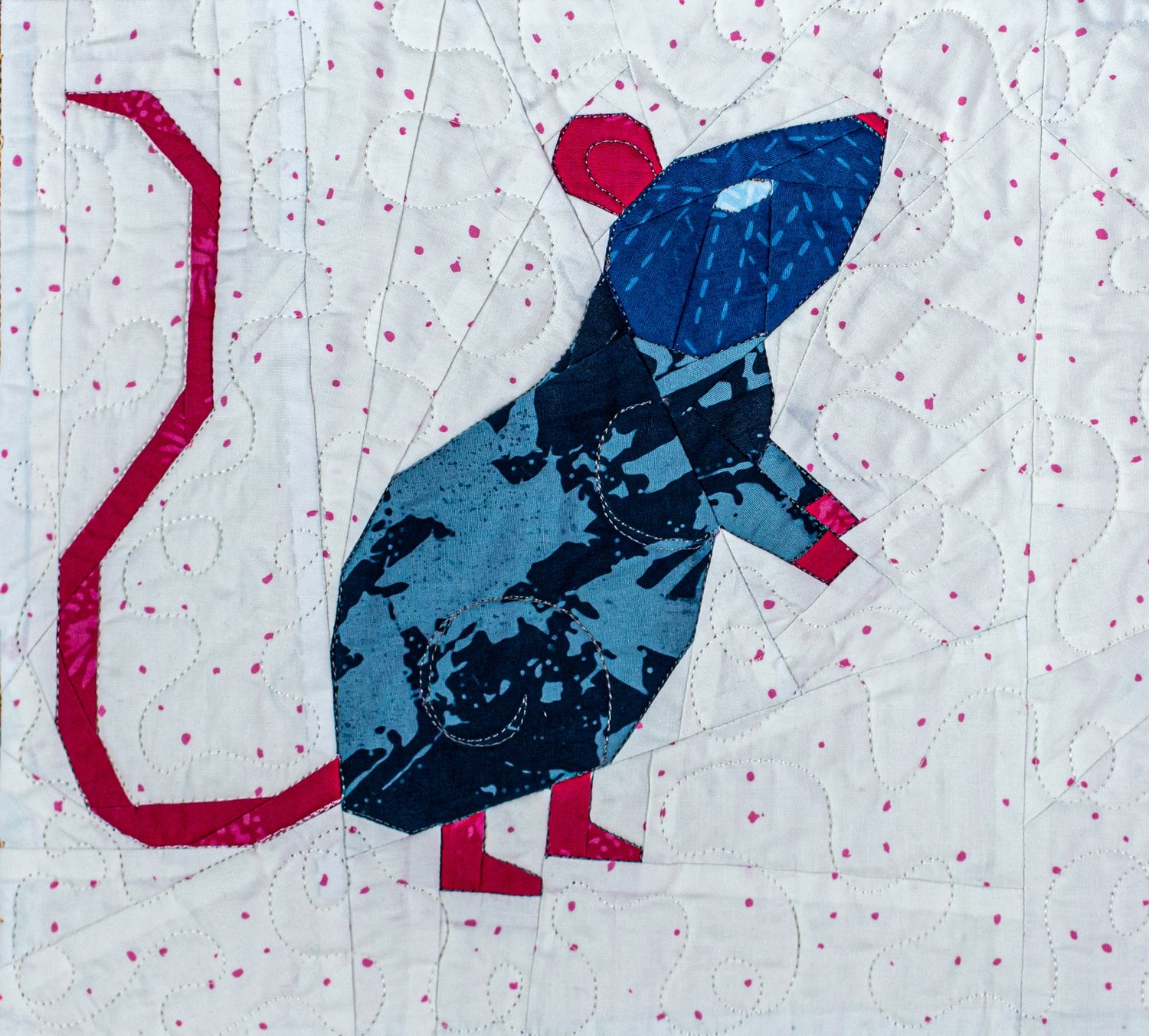 Flash Cat Medallion Quilt Foundation Paper Pieced Quilt Pattern
$40.00
This foundation paper pieced quilt pattern creates the 80" x 80" flash cat medallion quilt. The pattern will be released in six instalments as part of the Flash Cat Quilt Along. The first pattern will be released on 7 September. In the meantime you will received fabric requirements and numerous diagrams which will help you to plan your quilt.

The patterns are as follows:

1. Flash Cat- 30" x 30", released 7 September
2. Flash Border 5" x 5", released 21 September
3. Running Flash Mouse, 10" x 20", released 5 October
4. Sitting Flash Mouse 10" x 10", 2 November
5. Ball of Wool, 10" x 10", 16 November
6. Diamond Border, 10" x 10", 30 November

If you make a purchase during the quilt along, you will immediately receive the previous blocks and will receive the remainder as they are released.

This is a large project, which is suited to people with intermediate to advanced paper piecing experience. That said, if you are an adventurous beginner, please do not let me put you off.

This foundation paper pieced pattern contains:
1. written instructions which include printing instructions, fabric requirements and tips on accurately sewing paper templates together.
2. Diagrams which show the order in which to sew the paper templates together.
3. Colour diagrams which help you orientate the pieces.
4. Colouring sheets with a key to aid in fabric selection and placement decision making.
5. Separate pattern pieces which include a 1/4 inch seam allowance. Printed in the seam allowance are instructions on how to join the sections together. Also included on the paper templates are symbols to aid in fabric placement and crosses which identify critical joining points and help to sew these together accurately.

You will also be given access to a Facebook group where you can share your work and receive help and support.