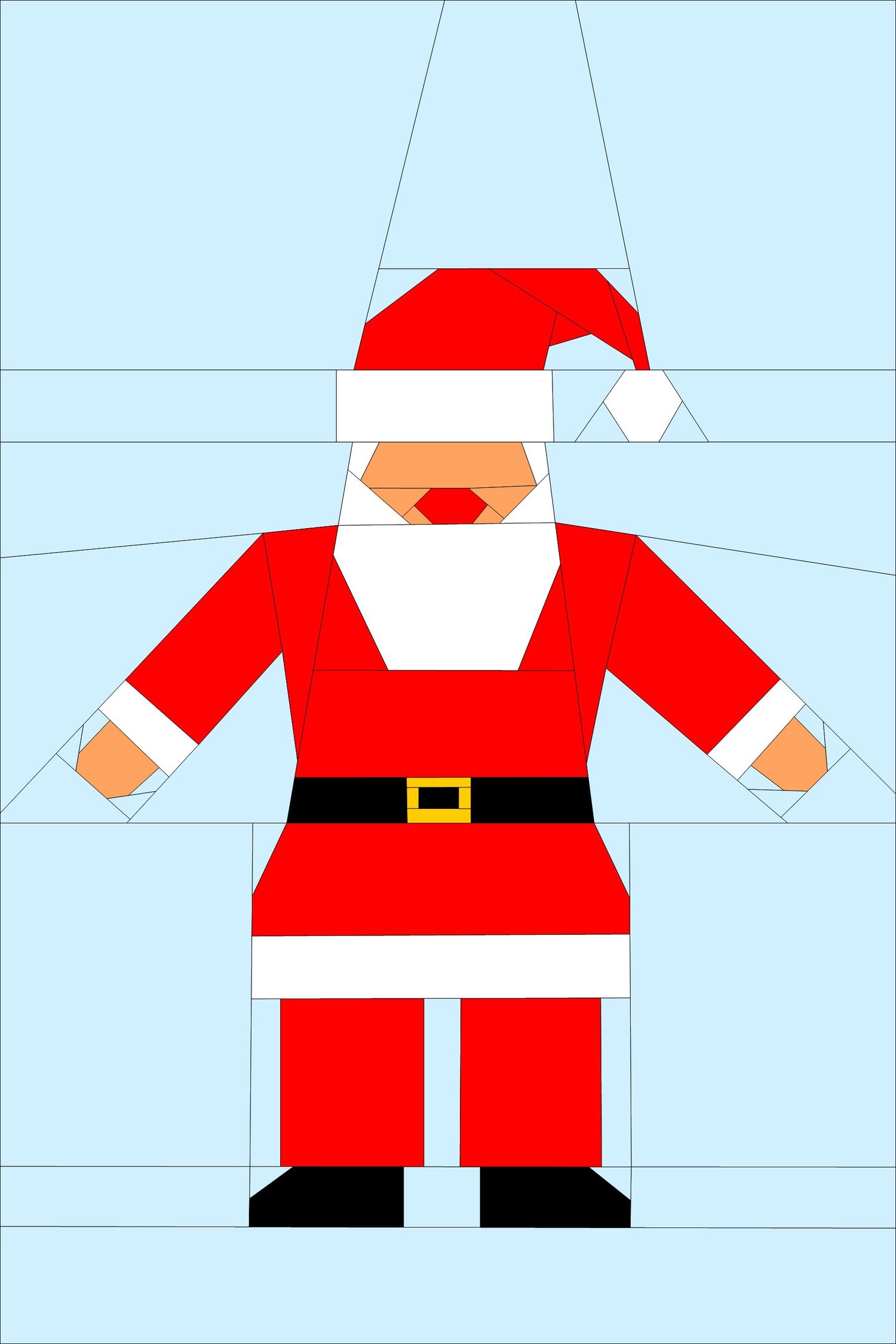 Santa Claus Foundation Paper Pieced Quilt Pattern
$8.00
This foundation paper pieced Father Christmas quilt pattern is the perfect Christmas project. It was designed to coordinate with the Sleigh Ride patterns, but can be used on its own if you prefer. You could use this pattern to create Christmas cushions or placemats. If you want to create a bigger project, you could combine it with my sleigh pattern for a quilt or table runner.

This Santa Claus pattern comes in two sizes (10 x 12 inch and 10 x 15 inch). This gives you a large degree of freedom to produce a project that works for you.

I tried my hardest to make the pattern accessible to everyone.There are colour diagrams and clear instructions on how to sew your block together.

The pattern is suitable for adventurous beginners and anyone above that level. Instructions on how to paper piece are not included in the pattern, but the pattern contains:

1. Written instructions which include printing instructions, fabric requirements, tips on accurately sewing paper templates together and a formula for resizing blocks.
2. Diagrams which show the order in which to sew the paper templates together.
3. Colour diagrams which help you orientate the pieces.
4. Colouring sheets and a key to aid in fabric selection and placement decision making.
5. Separate pattern pieces which include a 1/4 inch seam allowance. Printed in the seam allowance are instructions on how to join the sections together. Also included on the paper templates are symbols to aid in fabric placement and crosses which identify critical joining points and help to sew these together accurately.