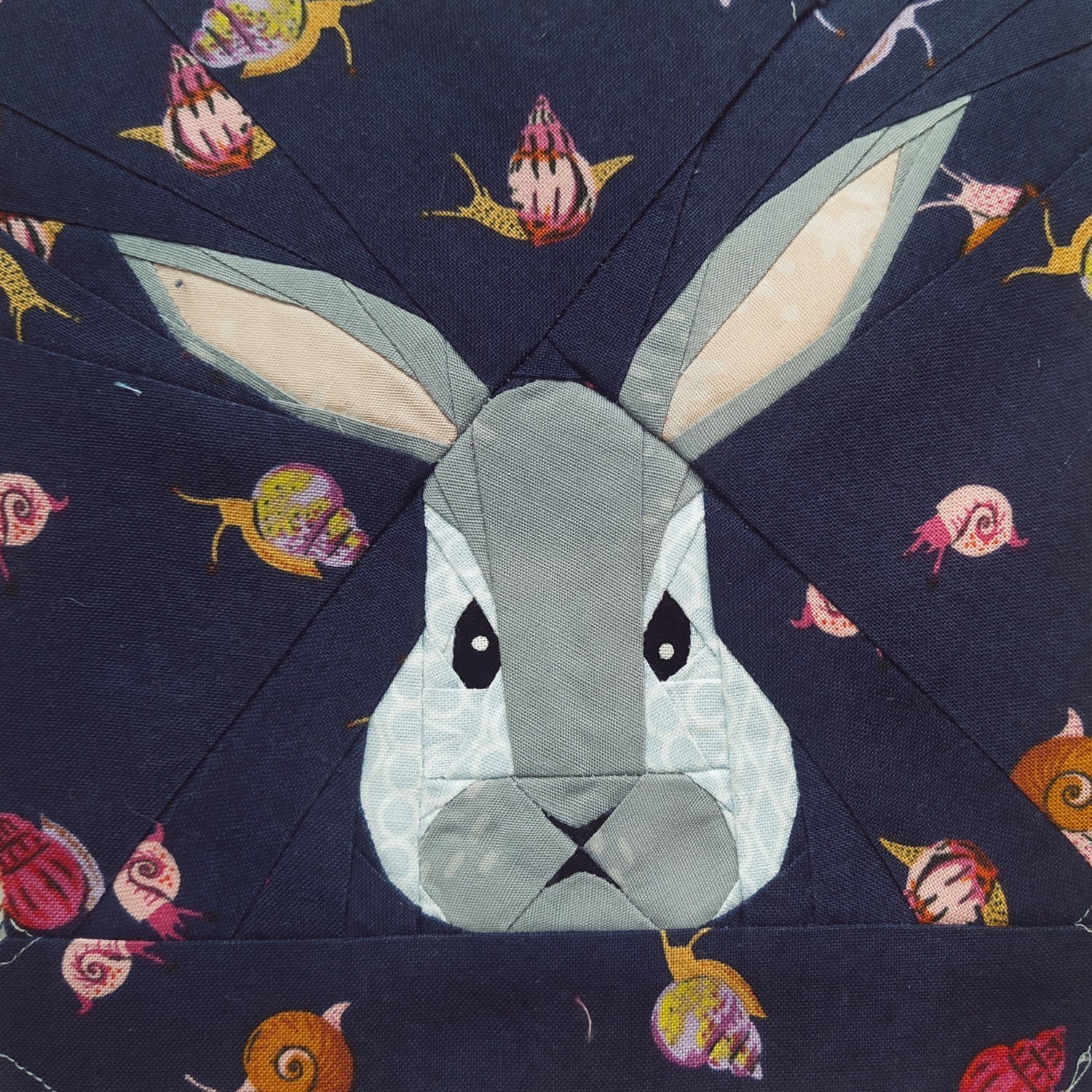 Grumpy Bun- A Foundation Paper Pieced Quilt Pattern
$10.00
This modern foundation paper-pieced Grumpy Bunny is cute and full of character. Use this pattern to create cushions, Easter baskets and all manner of other items. Grumpy Bunny also makes a great companion to my Grumpy Cat pattern. 
The templates come in a variety of sizes and as such are suitable for a variety of skill levels. Adventurous beginners should start with the 12x12 or 16x16 inch block. The 10x10 inch block gets a little bit trickier. The 8x8 and 6x6 have been simplified slightly to make the eye easier to piece with fewer tiny pieces but should still be left for experienced paper piecers.
The quilt pattern pattern contains many features which make the pattern easier to sew:
1. Written instructions which include printing instructions, fabric requirements and tips on accurately sewing paper templates together.
2. Diagrams which show the order in which to sew the paper templates together.
3. A Colour diagram which help you orientate the pieces.
4. Colouring sheets/numbered diagrams with a key to aid in fabric selection and fabric placement decision making.
5. Separate pattern pieces which include a 1/4 inch seam allowance. Printed in the seam allowance are instructions on how to join the sections together. Also included on the paper templates are symbols to aid in fabric placement and crosses which identify critical joining points and help to sew these together accurately.
As with all of my foundation paper pieced patterns, there are no tricky y-seams to sew.