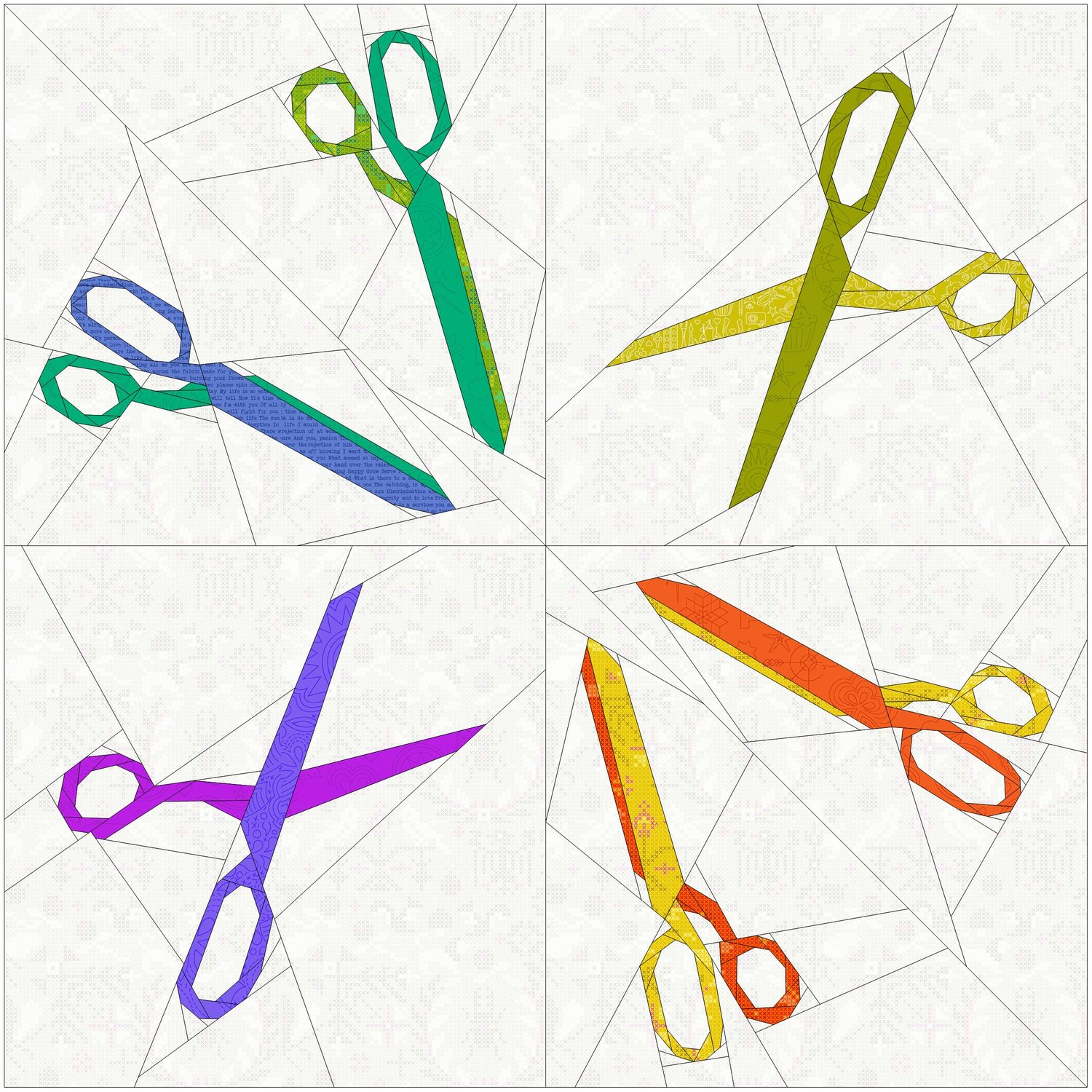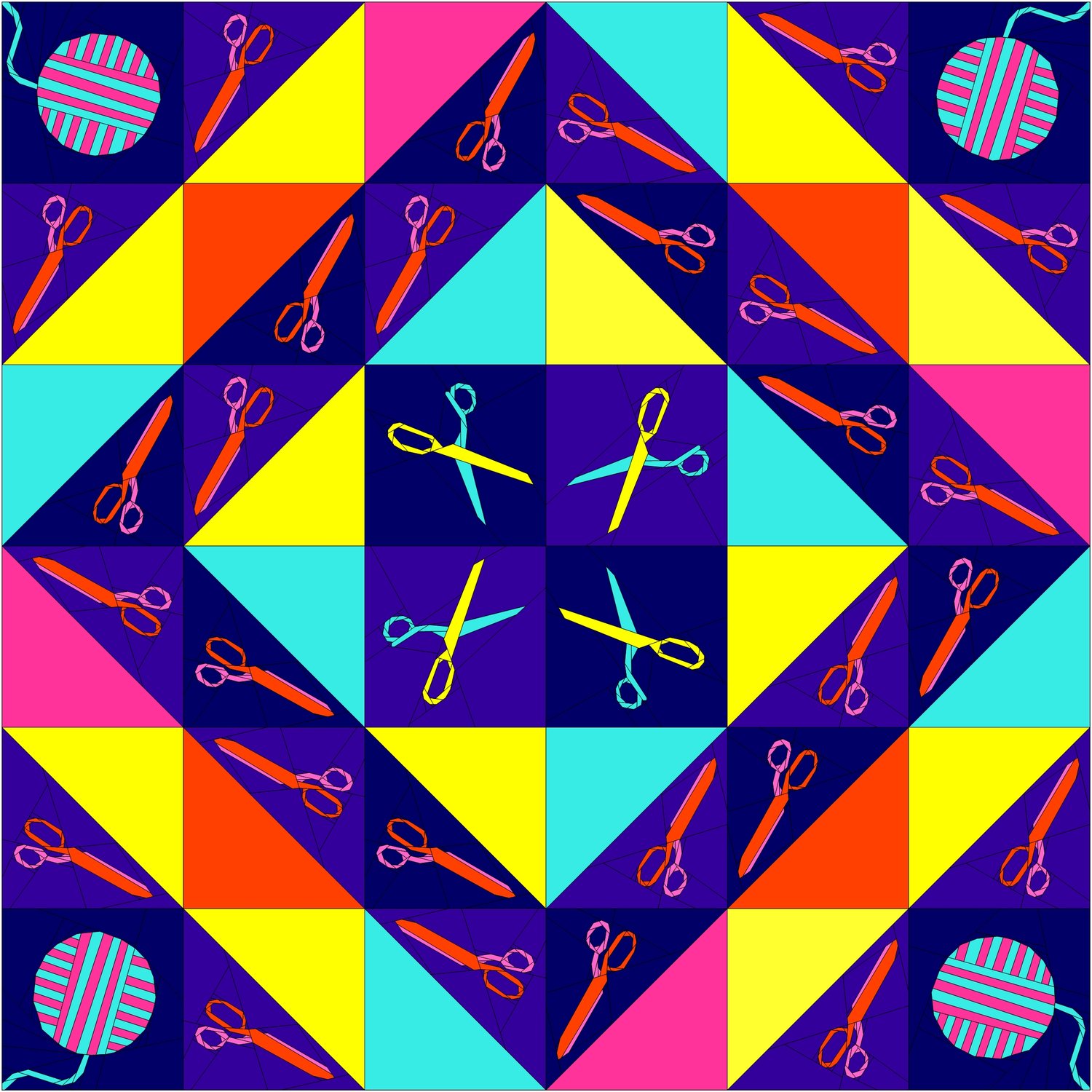 Open Scissor Circle
$10.00
Are you feeling creative and wanting to have lots of fun coming up with a fun layout for your next quilt? Then this foundation paper pieced scissor quilt pattern is the one for you!

The pattern consists of:
1. Both 10 inch and 15 inch foundation paper foundations which come complete with a 1/4 inch seam allowance. These templates contain lots of detail to help make your sewing experience a good one.
2. A variety of colouring sheets and colour diagrams which will help you to plan your project.
3. A key which you can use to avoid confusion about colour placement.
4. Instructions on how to construct the block and tips on how to sew it neatly.
5. Instructions are included on how you can resize the block if you wish.

The open scissors pattern can be combined with my scissor circle pattern and my ball of wool pattern.

You can find the scissor circle pattern here:
https://www.etsy.com/uk/listing/1026766959/scissor-circle-a-foundation-paper-pieced

You can find the ball of wool pattern here:
https://www.etsy.com/uk/listing/967781650/ball-of-wool?