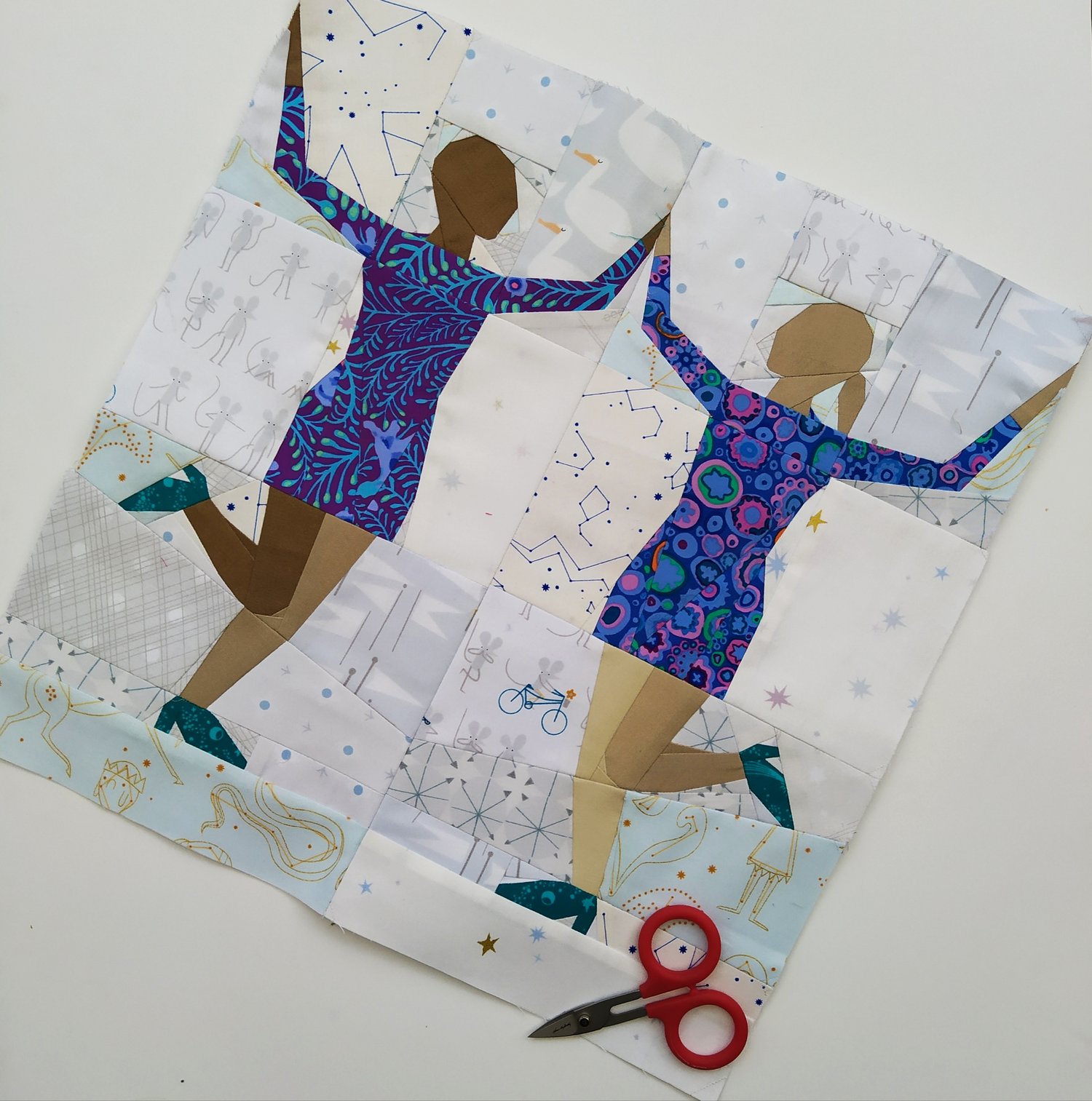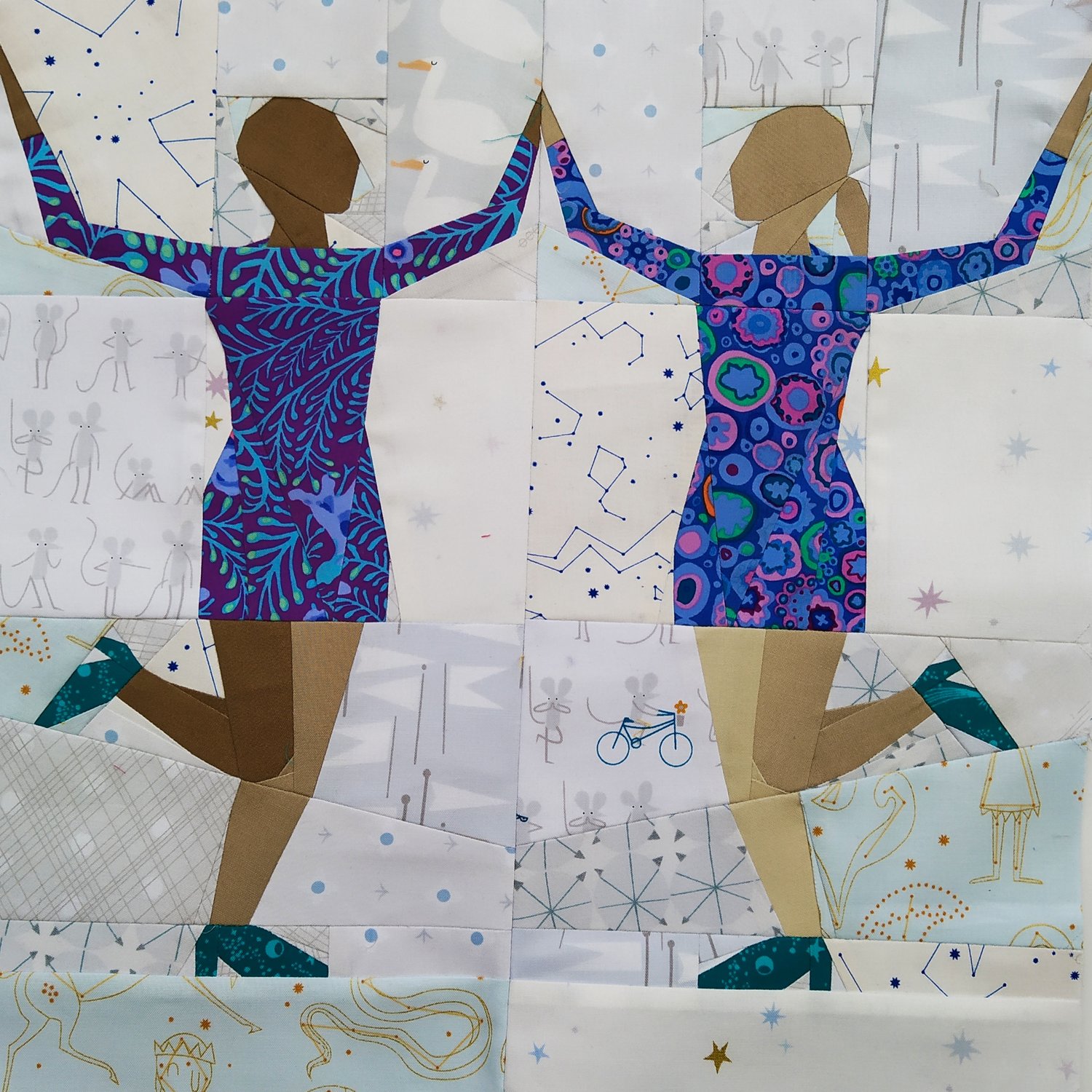 Dance Around the World, A Foundation Paper Pieced Quilt Pattern
$10.00
This foundation paper pieced quilt pattern contains templates and diagrams for a variety of dancing girls. The patterns can be combined to create a fun and meaningful quilt. This pattern is a reminder that we are not alone. As quilters we are lucky to be part of a supportive and kind worldwide community. Even if you are socially isolated, we are not alone, there are always people dancing the the same tune and sharing our passions. Don't suffer in silence, reach out to your quilty friends around the world. Both dancing and quilting are great ways to look after your mental health, so throw caution to the wind and dance in your living room!

Templates are included for a right facing girl and a left facing girl. Alternate templates are included so that you can give the girl either short hair or long hair in a ponytail.

Each figure is presented in two sizes- 7.5 x 15 inch and 10 x 20 inch.

This foundation paper pieced pattern contains:
1. written instructions which include printing instructions, fabric requirements, tips on accurately sewing paper templates together and a formula for resizing blocks.
2. Diagrams which show the order in which to sew the paper templates together.
3. Colour diagrams which help you orientate the pieces.
4. Colouring sheets with a key to aid in fabric selection and placement decision making.
5. Separate pattern pieces which include a 1/4 inch seam allowance. Printed in the seam allowance are instructions on how to join the sections together. Also included on the paper templates are symbols to aid in fabric placement and crosses which identify critical joining points and help to sew these together accurately.

Basic paper piecing instructions are not included, but I have included a few tips and a link to the paper piecing tutorials on my blog.